As you may know, Driven Dental has begun offering marketing services not only for dental implants but also for other high-value dental procedures, such as airway and sleep dentistry.
In this podcast episode, you can hear Driven Dental's own Charles Biami and Avi Weisfogel discuss airway dentistry and how to successfully market an airway practice.
Among other topics, Charles and Avi talked about what it takes to begin marketing airway, as well as dozens of tips and tricks. Learn how to increase both leads and conversions for airway patients, and a whole lot more.
In the Podcast and Video, We Discussed:
[0:50] The origins of Driven Dental and the unique needs of high-value dental patients
[2:15] The similarities between implant and airway marketing
[3:27] The challenges of airway marketing
[6:20] One HUGE mistake dentists make when adding a new, complex procedure to their mix
[7:45] Ways to bring qualified airway leads into the picture
[10:30] Why dentists shouldn't "jump the gun" by recommending the correct solution too early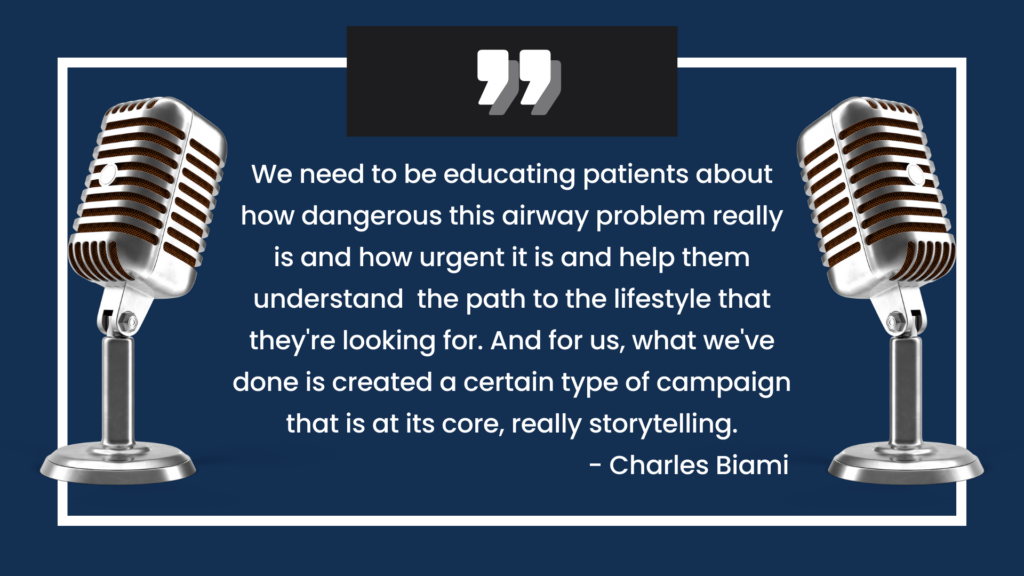 [12:27] Ways dentists can educate prospective patients about sleep apnea and airway solutions
[14:30] How Charles uses the power of storytelling to convert airway patients
[19:40] Google's newfound role in the patient's journey
[20:30] The best places to find airway leads
[23:00] How to take an airway patient from a lead to a success story using just a website and an assessment
[27:40] The importance of using a CRM (Customer relationship management) tool
[29:45] The benefits of partnering with Driven Dental for your airway marketing needs
[33:09] How long it typically takes to make money when you start offering airway dentistry
[34:30] The various solutions that dentists offer for sleep dentistry and the importance of a marketing partner who understands the actual market
[37:20] The difference having a strong web presence will make for dental practices, especially those who offer high-value procedures
[38:50] The real relationship between ad spend and leads
[40:15] How Driven Dental interacts with their dental partners on a monthly basis
[41:40] Do CRM tools and marketing campaigns REALLY make a difference?
[43:20] How dentists can start working with Charles and the team to score qualified airway leads
[45:30] Why we do what we do at Driven Dental
Marketing for airway isn't easy, but it's worth it, especially when you partner with an experienced marketing partner. We believe that airway is just one way that dentists are ushering in the future of healthcare. The practices that adopt it now will see a tremendous return on their investment.
If you want to learn more about airway marketing, or simply want to talk to an expert about how to get started, you can book a FREE strategy session with Charles by following this link. You'll have a one-on-one conversation about your practice, vision, and goals. And at the very least, you'll leave feeling confident and more knowledgeable about winning in the arena of airway and sleep dentistry.