When we ask dentists why they want to own and operate their dental practice, most of them mention the goal of designing a lifestyle they want. Having a healthy dental practice with good revenue enables the dentist to live the lifestyle of their dreams.
To do so, dental implant practice owners who want to maximize their revenue and build the lifestyle of their dreams should know how to attract and close full arch cases. High value procedures such as dental implants make it easier to build the revenue and profits they want while performing life changing dentistry for patients.
The best possible implant case to get for this purpose is a full arch case. Those not only earn the most money, but they transform patients' lives more than virtually any other procedure. However, full arch advertising has to become its own discipline if dentists want full case conversion.
Thus, the best way to get the lifestyle you want while helping transform lives is to make sure your dental implant practice gets full arch cases on a regular basis. In this article, we'll go over the best practices for how to market full arch cases.
How Full Arch Implant Marketing Is Different
Full-arch patients are a niche of their own. They have their own demographics, price points, and processes. That means you need to apply marketing and lead conversion techniques that are specific to full arch leads. If you simply apply the same kind of marketing approach to all implants, you won't see the kind of results you want. You have to tailor your marketing to full-arch patients.
You can get away with doing somewhat less specific branding when targeting single implants, but you can't with full arch patients. You have to have your brand figured out so you can demonstrate authority, build trust with your target patient, and gain visibility with your audience, which is looking exclusively for full arch services.
If they fail to learn and implement this, then they'll be doing more partials than they want, effectively making their operational time worth less.
So how do dental implant practices get full arch cases? Whether it's 5, 10, 15, 20, or even 30 cases a month, below is a list of best practices that we developed from our time helping dental implant practices all around the country achieve these kinds of numbers.
1. Develop a Marketing Plan Designed to Get More Full Arch Cases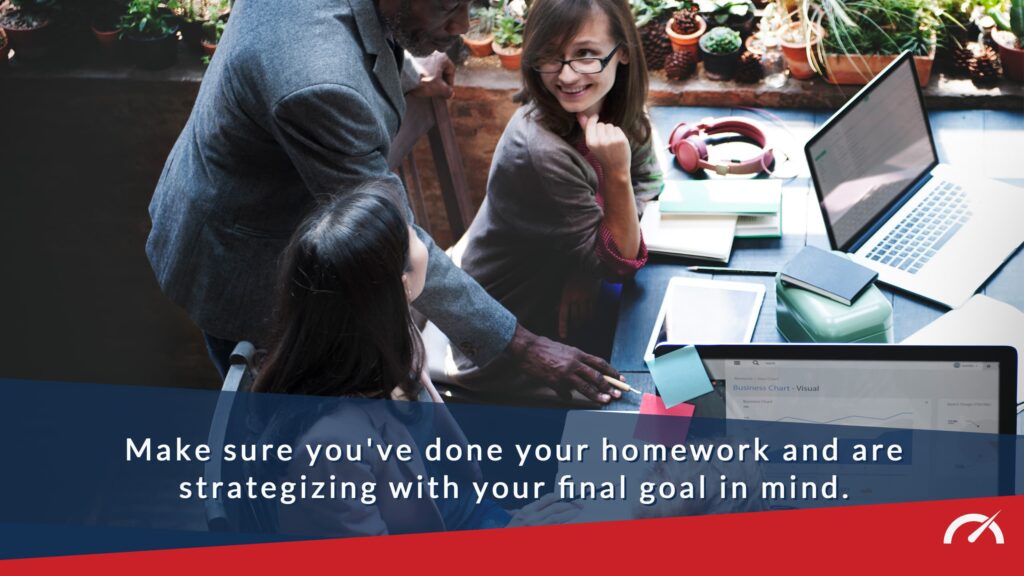 Design a simple marketing plan that gets more full arch leads. 
First, you have to do your homework, begin with the end in mind, and set goals. What are you looking to achieve? What is your revenue target? How many cases do you need monthly to reach your income goals? What does your ideal full arch implant practice look like?
Second, understand that what works to attract partial implant cases may not work for full arch cases.
2. Perform Market Research for Your Local Area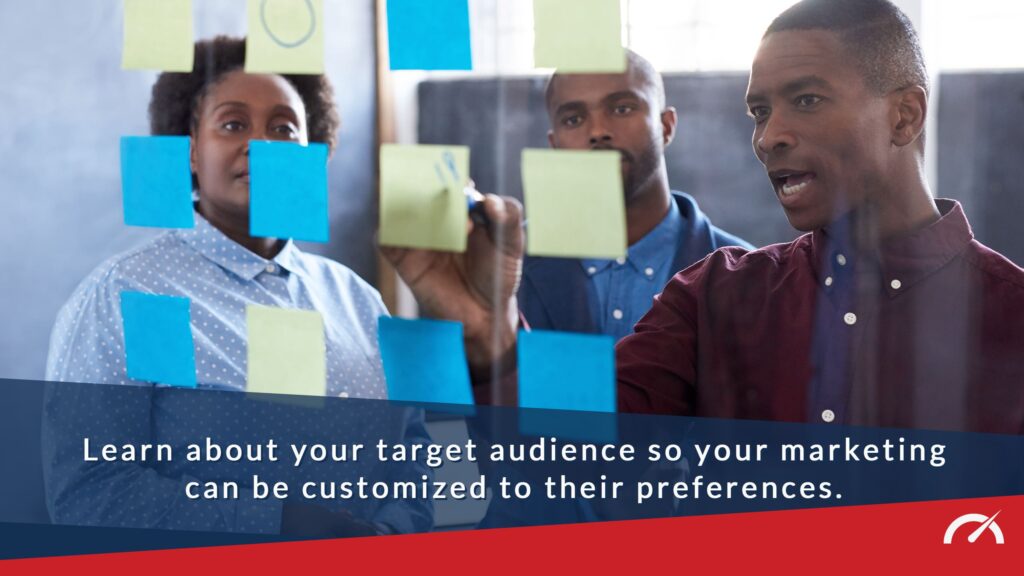 Perform market research in your area to understand the demographics and tailor your marketing to them.
Perform competitor analysis on other shops in your area. Determine their value proposition, price points, and anticipated success rates.
3. Build a Complete Full Arch Case Marketing Platform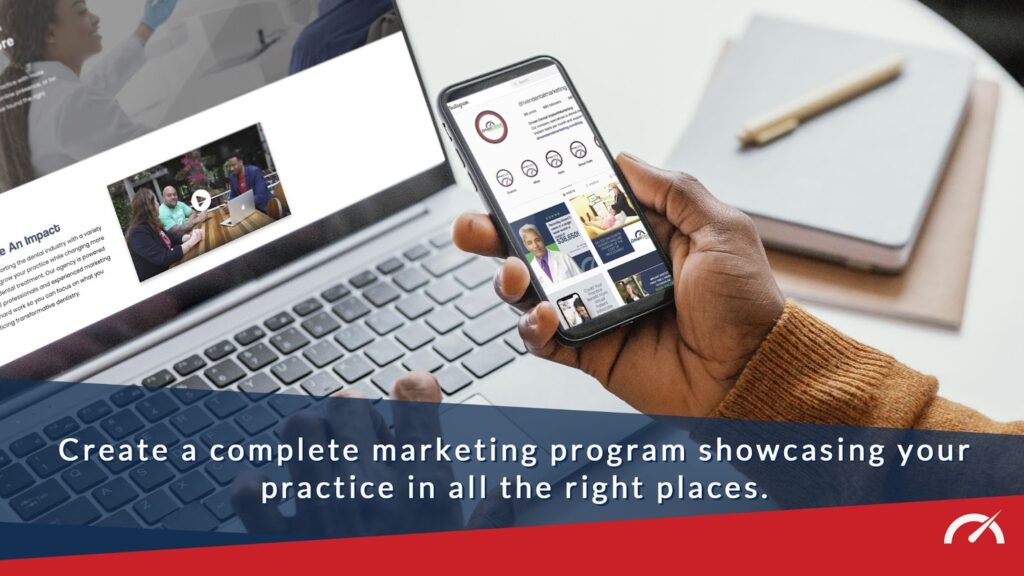 A complete full arch case marketing platform includes several factors, including a focused website, multi-channel social media marketing, lead generation and nurturing campaigns. Here's how to build each of those.
How to Build a Website that Attracts Full Arch Cases
First, your website needs to be focused on attracting and converting full arch cases.
That means having a dedicated full arch landing page, a list of answers to frequently asked questions, and longer blog content that appeals to your target patient.
Operating Organic Social Media that Makes Full Arch Leads Engage
Use Facebook, Instagram, and other social media channels your prospects frequent to share content that gets their attention and provokes engagement.
That means sharing content on a regular posting schedule that earns engagement in the form of likes and comments.
Use your organic social media to send full arch leads to your marketing campaigns and lead magnets.
4. Profile Your Perfect Full Arch Patient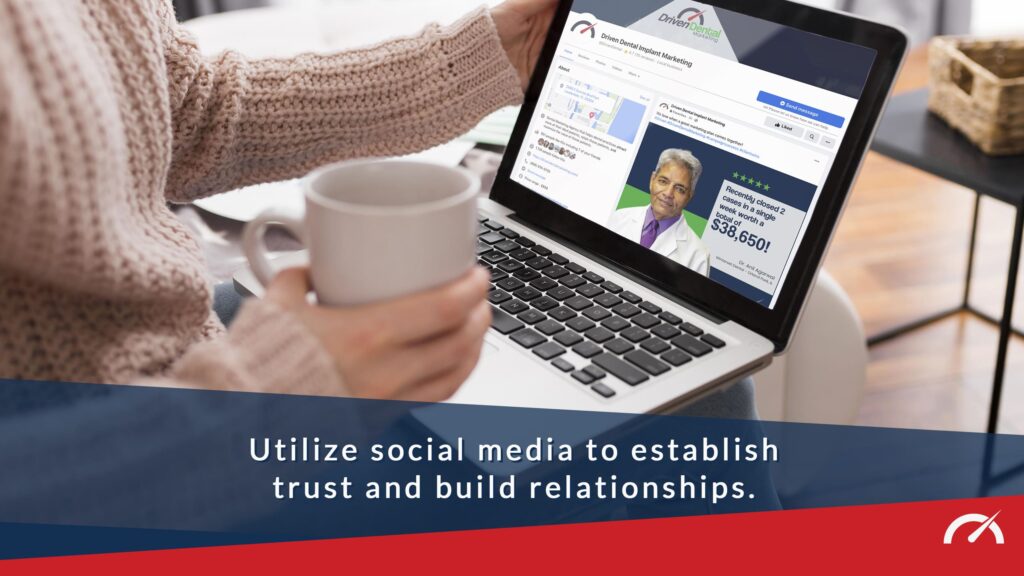 Build a buyer persona/avatar. This is your ideal patient. Know their age, occupation, income, level of education in general and about implants. Learn how they think.
Set your budget and strategy. Doing so guides you in creating your inbound marketing and marketing campaigns. Create a dedicated full arch page on your website. Utilize content marketing through blogs and social media to build authority and trust. 
5. Launch a Full Arch Marketing Lead Generation Campaign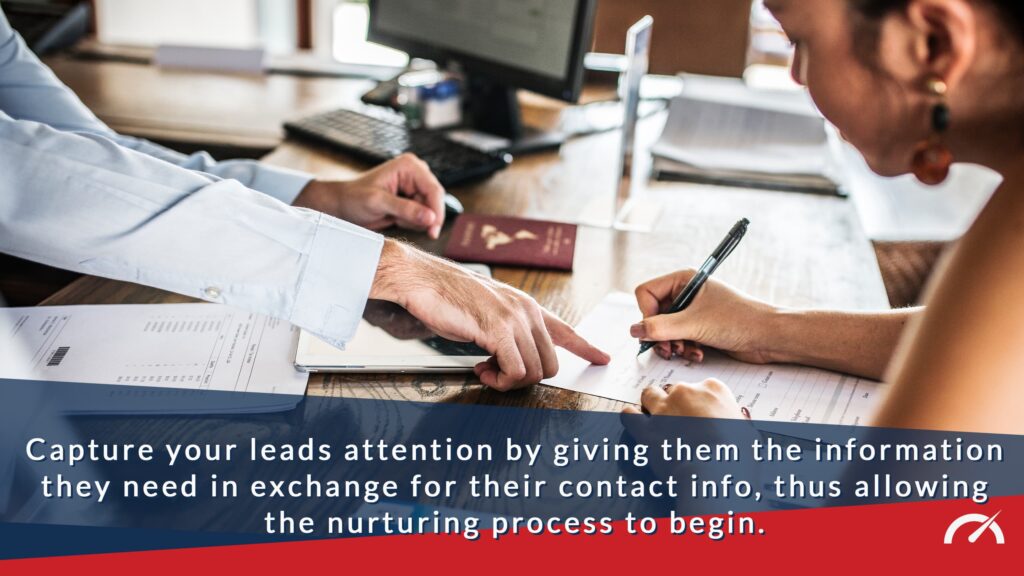 A successful full arch marketing lead generation campaign starts with creating a lead magnet. A lead magnet is a piece of content you create that you can give away to your lead in exchange for their contact information.
Examples of lead magnets you can offer to full arch patients in exchange for their contact information include a case study, list of financing options for full-arch implants, or a checklist of items to do before pursuing full arch implants.
Once you have your lead magnet, join forces with a marketing partner to drive traffic to a webpage where people can enter their contact information to receive the lead magnet.
Once you have the contact information, that lead can be nurtured over phone or email until they're ready to commit.
6. Master the Essentials for Closing Full Arch Cases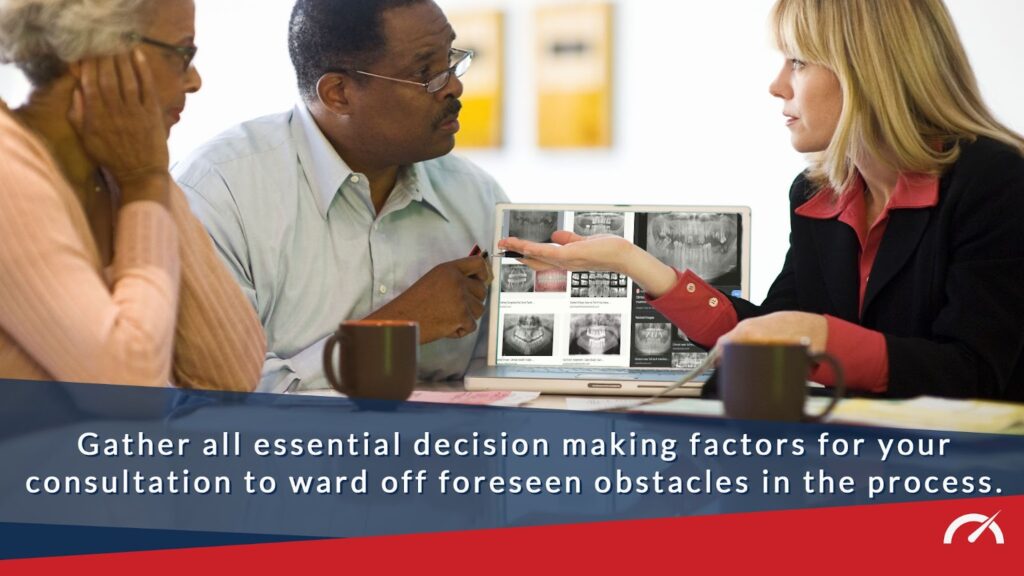 Because full arch cases involve high price points, full arch dental patients will ask different questions, have different sensitivities, and need different treatment than partial- or single-implant patients. You must learn to perform consultations oriented toward full arch case patients. 
Because full arch cases are such a high price point and complex procedure, you also need to get all key decision makers in the room with the lead. Having spouses, partners, or any other key decision makers in the room allows you to answer their questions and remove the "need to check with my spouse," or similar, obstacles to full arch case acceptance. You want the significant other to be involved as early in the process as possible.
7. Employ the "Secret Weapon" to Close Full Arch Cases in One Consult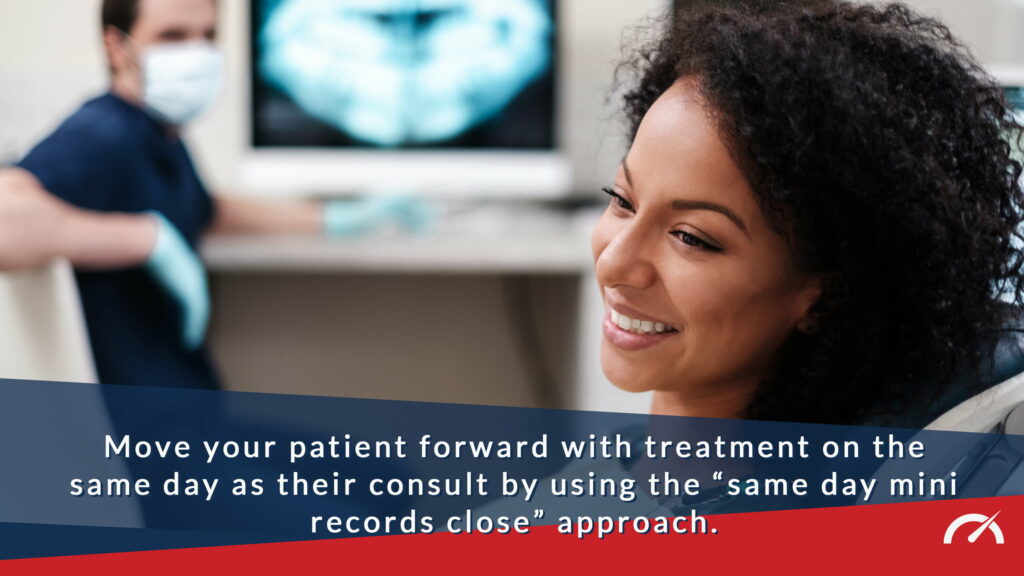 When you build the right pre-consult process, there's no reason you can't use the "same day mini records close" to get full arch dental patients to move forward with treatment on the same day as their consultation.
Learn how to perform a same day mini records exam. Learn how to hand off the consultation to a specialized financial coordinator. The mini records close can be your key to converting more full arch implant cases quickly.
8. Confidently Present Full Arch Case Pricing & Payment Options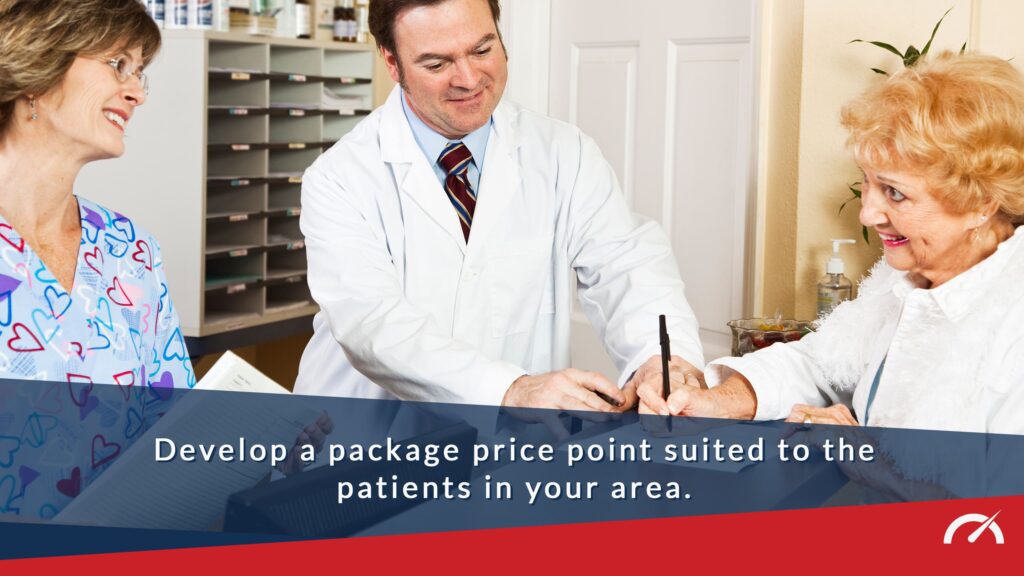 Research your area and the relative price points for full arch cases. The price points will change depending on a number of factors, including the median income of the area, cost of living, price of your materials, and overhead as a practice.
Your pricing will also depend somewhat on your brand identity. When you put together your marketing strategy, did you position yourself as a convenient or state-of-the-art practice? Did you market yourself as cost-friendly, premium service, or high-quality material practice? 
Develop package pricing. The practices with the most success develop one, package price point for full arch cases. This generates more revenue in the long run and simplifies finances.
Pre-screen incoming full arch leads. This typically means qualifying full arch cases through phone interviews. Make sure they are pre-qualified and pre-educated about the process, price, and timeline. Make sure everyone coming through your doors understands the financial dimension of this decision and is ready to move forward.
9. Document Your Results to Continuously Improve Your Campaigns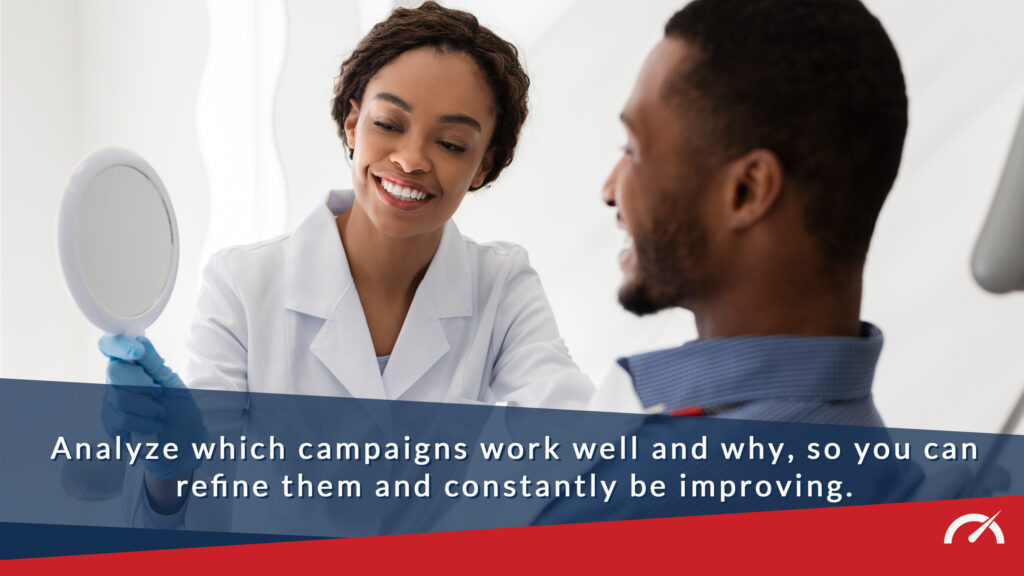 Finally, get into the habit of documenting your results. This means documenting the result of your marketing campaigns as well as your procedures.
For marketing campaigns, pay attention to your click through and conversion rate. Keep track of how much money you invested into each campaign, and the revenue the campaign generated for your practice. Write down the kinds of campaigns that do well and analyze why, so you can continually refine them.
Not only that, but invite feedback from all your patients. Build "before" and "after" photos into your normal workflow. Give patients an incentive to leave you with an honest review. Select the cases that best demonstrate your practice's value, and capture their stories through case studies and videos.
As you gather feedback, you'll also understand WHY patients selected your practice. You can use that information to improve targeting for your advertising campaigns. Additionally, the before/after photos and results will help convince new patients to accept your case. Add your best case studies into your subsequent campaigns.
Get More Full Arch Cases
Driven Dental Implant Marketing is a full arch marketing agency. We help implant practices increase full arch production and attract the exact type of implant patient leads they want. 
We know the best practices for getting full arch cases. And we even offer a free strategy call with you to share and see where you're at, so we can help you get a regular flow of ideal full arch patient leads for your full arch implant practice.
[/thrive_lead_lock]