Are you currently struggling to generate new dental implant leads for your practice? You're not alone. About 65% of businesses say generating fresh website traffic and leads are among their top marketing challenges.
Unfortunately, about 80% of new leads never become sales. If you're unable to turn website visitors into patients, you could struggle to grow your dental practice.
Don't let that happen! Instead, consider using these seven effective dental implant marketing strategies.
With the right dental marketing services, you can generate brand awareness and website traffic. Then, you can attract leads, book more appointments, and start helping more patients. Meanwhile, these cost-effective strategies could boost your ROI, too.
With an omnichannel marketing strategy, you can set your dental practice up for long-term growth.
Ready to get started? Read on to learn more about the strategies you need to attract new dental implant patients today!
1. Brand Development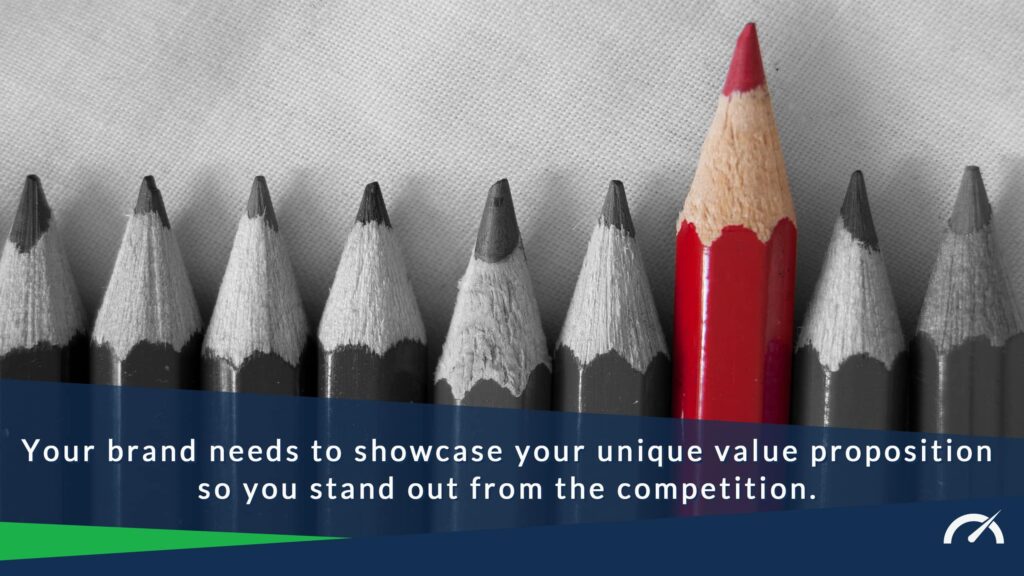 Before you start using the rest of these dental internet marketing strategies, it's important to develop your brand. A unique brand will help your dental practice stand out from competing businesses. Otherwise, you might fade into the background.
Prospective patients might have a difficult time recognizing your marketing materials as well. They might even confuse your dental practice with another nearby. Instead, you can develop a brand that communicates your unique value proposition.
Your unique value proposition will help differentiate your practice from others.
It could also give potential patients a reason to rely on you above any other implant dentists in the area. 
Determine what sets your dental practice apart from others in the area. Maybe you use innovative, state-of-the-art technologies. Perhaps you want to market your years of experience and expertise as an implant specialist. 
You'll also need to develop your brand guidelines. Creating brand guidelines for your dental practice can ensure consistency. You don't want patients to see different visual brands on different channels.
Otherwise, they could continue to struggle to recognize your practice.
Your visual brand includes your logo, color palette, fonts, and imagery style. However, you'll also want to consider your voice, tone, and brand personality. Maintaining brand consistency across multiple channels could help patients become more aware that your practice exists.
Building brand awareness can take time and repeat exposure. In fact, it can take five impressions before you build even a little awareness. You only have seven seconds to make a strong first impression as well.
Better make every second count!
Consider working with a dental marketing agency that offers brand development services. They can help establish your brand. Then, you can use the same brand elements as you use the rest of these dental implant marketing strategies. 
For example, you can use a unique color as part of your branding. A signature color can boost recognition by 80%.
About 59% of people prefer choosing brands they recognize. Creating a cohesive brand across all channels can help people recognize, appreciate, and trust you.
In fact, you could turn brand trust into loyalty to bring your dental implant patients back for other services. Your ROI could rise as a result.
2. Website Design and Development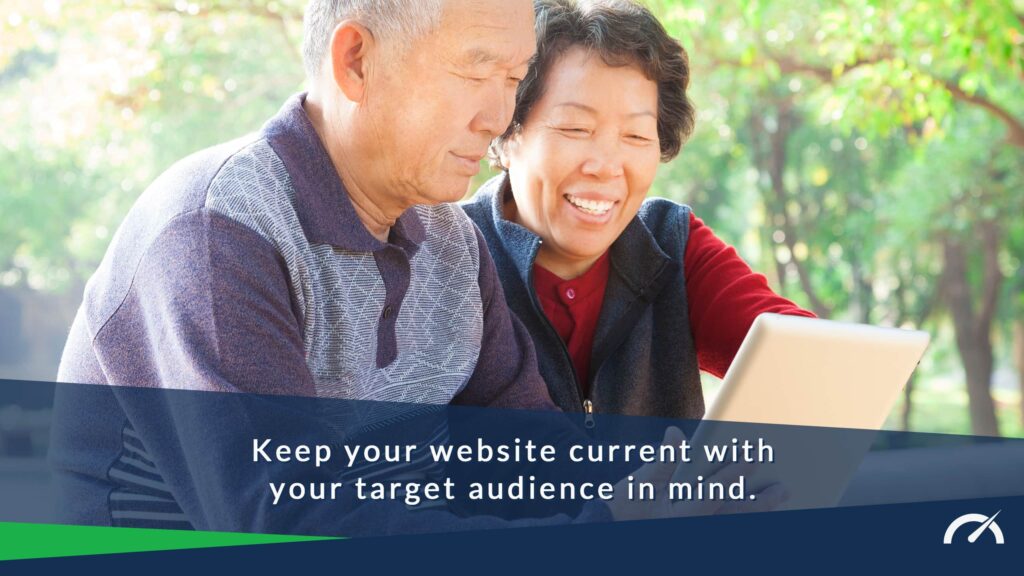 It's not enough to create an eye-catching brand, though. Once you develop your brand, you need to make sure people can see it. Otherwise, you could struggle to develop awareness and recognition.
Remember, about 59% of people prefer choosing brands they already recognize.
Start infusing your branding across other dental internet marketing channels, including your website. Your website will become essential to other dental implant strategies. For example, you can use your website to share exclusive, branded content.
Take the time to audit your website. If it's slow, outdated, or unappealing, visitors could leave without exploring. If they leave too quickly, you could notice a spike in your bounce rate.
Higher bounce rates across your website pages will hurt your search engine rankings. If potential patients can't find your website online, they might not find you at all. 
Instead, consider finding a dental marketing agency that offers web design and development services. They can help improve your website with your target audience in mind. You could have an easier time drawing patients to your dental implant services in the future.
In fact, your website's design has a 75% influence on your credibility. If people don't find you credible, they might not trust you with their dental health.
Two out of three people prefer reading beautifully designed content. It's not enough to make sure your website is beautiful, though. You need to make sure it's functional as well.
In fact, nearly 90% of people won't return to a website after a bad experience. Make sure your website is mobile-optimized, too. After all, 90% of the world's 4.28 billion mobile users prefer browsing from mobile devices.
Improving your website will help you keep visitors engaged. Then, they can learn more about your dental services before requesting an appointment. 
User Experience Design
Remember, many visitors won't come back to your site after a negative experience. You can update your website to provide an easy, convenient experience instead. Improving the UX on your website could help you generate more leads.
When looking for a website design and development agency, make sure they have UX design experience. Consider asking about:
Page load times
Mobile optimization
Security
White space
Readability
You can improve your content's readability by using headings, subheadings, and bullet points. Consider using shorter sentences and paragraphs. Try to avoid too much confusing medical jargon, too.
Improving your website's user experience can also benefit your search engine rankings. Remember, higher rankings can help you reach more potential clients. 
Run your website through Google's Mobile-Friendly Test, Core Web Vitals, and PageSpeed Insights. If your website gets a negative score, it's time for an upgrade.
Otherwise, look at your forms. Make sure your forms are simple and easy to fill out. Simplifying your forms could help gain new patients. 
Chatbots
As you make an effort to improve your website's UX, consider adding a chatbot to your site as well. Chatbots can answer frequently asked questions. They can also direct visitors to specific pages.
A chatbot could improve the user experience by providing consumers with easy access to the answers they need. 
3. Content Creation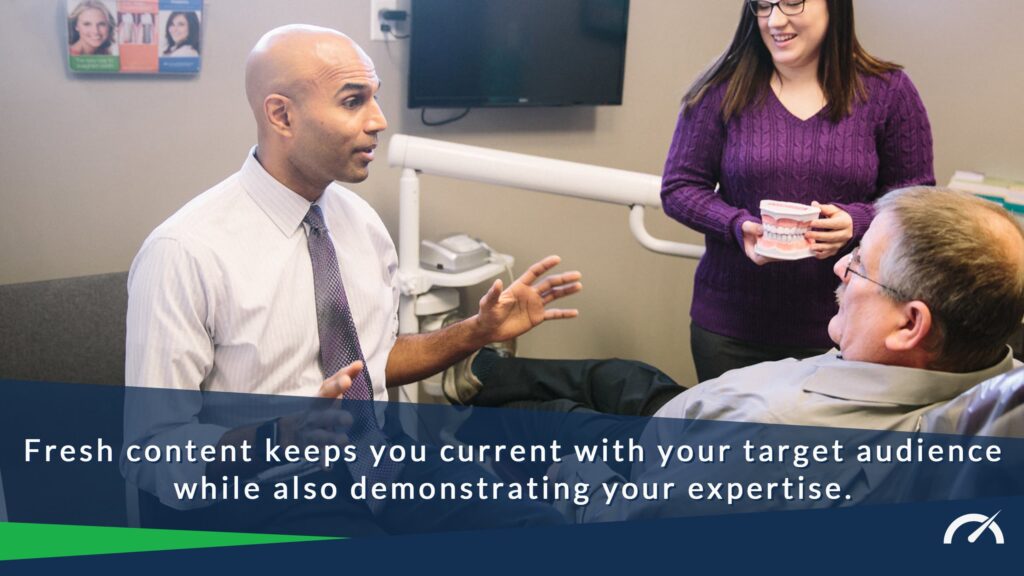 Once you've updated your website, it's important to keep the content fresh. Consider upgrading your dental implant marketing strategy with content creation. Creating helpful, informative content can demonstrate your expertise.
Showcasing your experience and expertise in the dental industry can boost your credibility. Building your credibility could encourage more people to trust you. You might have an easier time attracting new patients as a result.
You can experiment with different forms of content to determine what best appeals to your target audience. For example, you can try:
Blogs/articles
eBooks
Explainer videos
Testimonial videos
Company culture videos
Infographics
Polls
Quizzes
Webinars
Q&A sessions
Take the time to gather keyword research. Determine what questions your patients ask regarding dental implants. Then, create content that helps answer their questions.
They'll recognize you have the answers they need, encouraging brand trust to grow. 
Personalization
As you research dental marketing services, make sure your strategies are personalized with your audience in mind.
Personalization will help you connect with customers based on their unique needs and concerns. 
First, determine who your customers are based on demographics and psychographics like:
Age
Gender
Location
Household income
Marital status
Buying behavior
Interests
Hobbies
Pain points
Education
Language
Career
You might want to segment your audience into smaller groups. Then, you can create content for each distinct group. 
Failing to personalize your content could scare away potential patients. In fact, 74% get frustrated when website content doesn't align with their interests. 
About 90% of marketers report a measurable lift after using personalization. It could help lift sales by 10% and improve your marketing spend by eight times.
4. Search Engine Optimization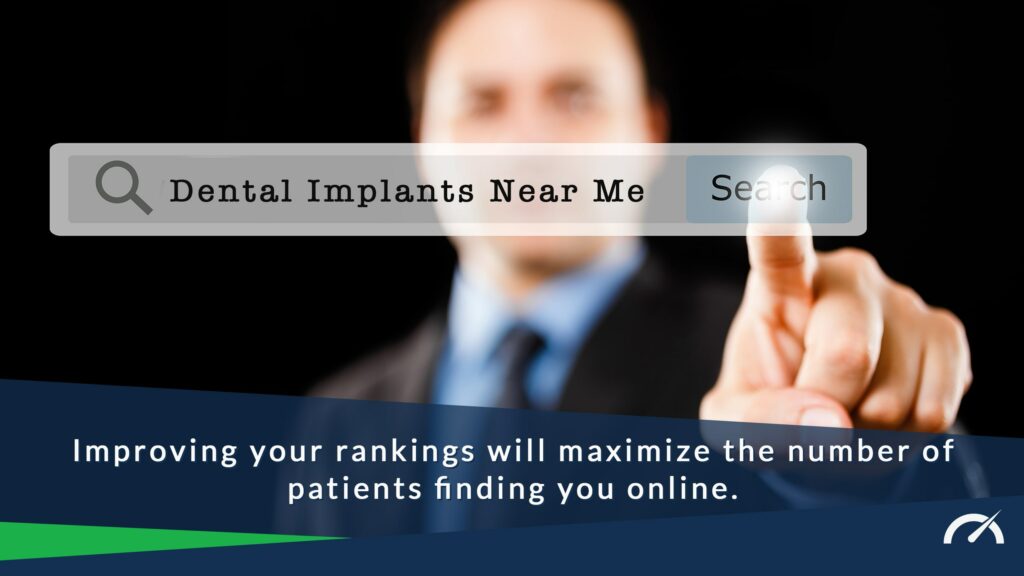 Once you start creating fresh content for your website, you can optimize it for search engines. Search engine optimization (SEO) can improve your organic rankings. Once you reach the top of a search page, more patients will find your website online.
SEO can improve your dental implant marketing strategy by helping to:
Boost brand awareness and recognition
Increase traffic to your website
Draw ideal patients to your business
Establish your credibility
Position you ahead of competing practices
Increase leads
Improve your ROI
SEO is a long-term, cost-effective marketing strategy. Once you improve your rankings, it could take a while before someone knocks you down.
About 92% of all global traffic comes from Google Search, Images, and Maps. In fact, 53% of all website traffic starts with an organic search. Leads through SEO have a 14.6% close rate, too.
You can use your keyword research to optimize your website content. Look for a dental marketing agency that offers SEO services. They can help you develop an effective SEO marketing strategy.
Google My Business
If you want to attract more local patients through SEO, take the time to update your Google My Business listing. Your listing can help people find your dental practice, website, and other information.
Ask your recent patients to post their reviews on your Google My Business listing, too. Positive reviews can boost your credibility. Future patients might feel more inclined to trust your services as a result.
Generating fresh reviews could benefit your search engine rankings, too.
5. Social Media Marketing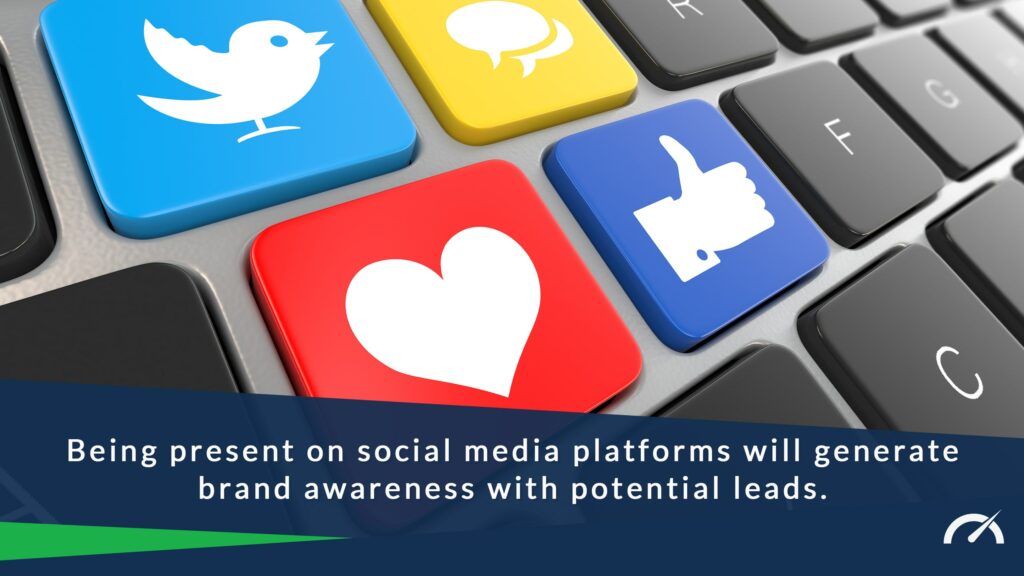 You can also generate more brand awareness, website traffic, and leads through social media marketing.
First, determine which social media platforms your patients primarily use. To focus on adults who need dental implants, consider using Facebook and Instagram. 
Then, reformat your blog content for each social media platform. Add the link to your blog to encourage more website traffic. 
Consider posting more Stories to leverage the fear of missing out. Otherwise, consider hosting more live streams. You can use live streams to answer patient questions.
Answering their questions could help ease their concerns about dental implants. Then, encourage your viewers to visit your website to schedule a consultation appointment.
Ending your posts with a strong call to action could boost leads. 
You can also share user-generated content (UGC) as well. Ask your patients to post about their experience at your dental practice. Then, share their content on your own account.
UGC could help you reach a wider audience. It can also foster brand trust, too. 
Your dental marketing agency can help you develop content to ensure you build a strong following online.  
6. Digital Advertising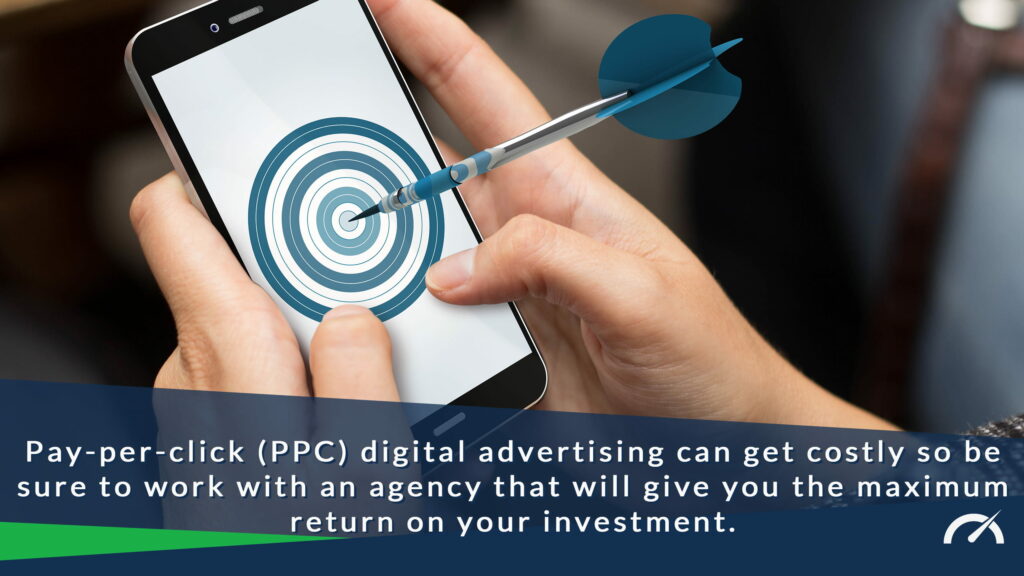 Pay-per-click (PPC) digital advertising is a great way to expand your reach online. PPC ads can appear on social media platforms, Google, and other websites. You can create both text and display ads to appeal to potential patients.
Before using Facebook Ads or Google Ads, consult a dental internet marketing agency. PPC can get costly if you lack experience. Working with an agency will ensure your campaigns start off strong.
You can specify your targeting to focus on your ideal patients. Then, you can use personalized messaging to draw them to your practice. 
Consider using eye-catching display ads to build brand awareness. When someone clicks on an ad, they'll reach a landing page on your site. Then, you can use a compelling call to action and form to generate more leads.
You can also use remarketing ads. Remarketing ads will reappear in front of people who visited your website in the past. You could get a second chance to turn those visitors into new patients!
7. Email Marketing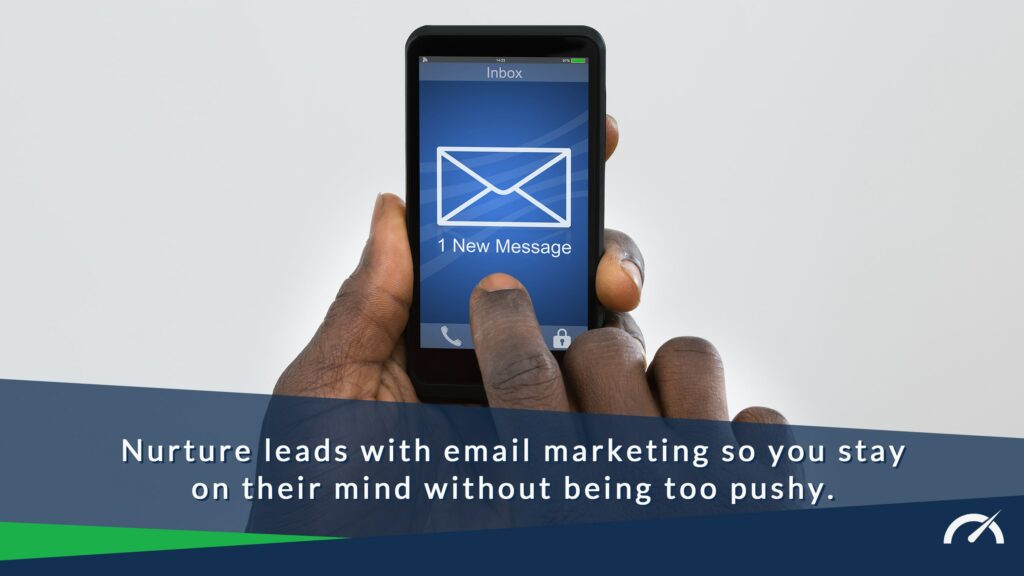 Add a form to your website and encourage visitors to subscribe to your email list. You can also use a lead magnet to generate subscribers. As part of your dental implant marketing plans, email marketing is a great way to nurture leads.
You can remain top-of-mind by sending emails about exclusive news, deals, or new services.
Bite into Success: 7 Effective Dental Implant Marketing Strategies for 2022
Developing a strong dental marketing strategy shouldn't feel exhausting. Instead, consider working with an experienced dental internet marketing agency. With their help, you can start using these services before the new year.
Then, you can begin reaching new patients to set your dental practice up for lasting success.
Eager to start strategizing? We can't wait to help. 
Book your free strategy call with our team today to begin!